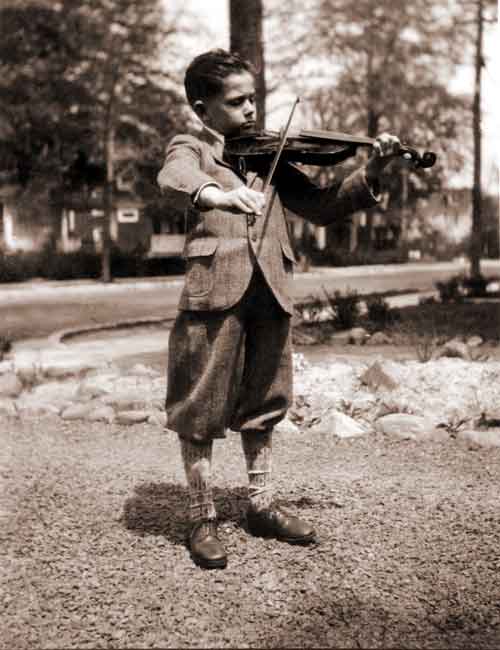 Family
Robert McAfee Brown was born on May 28, 1920 in Carthage, Illinois. His grandfather, Robert Leach Brown, was town undertaker and owner of a furniture store in Harrisburg, Pennsylvania. His father, George William Brown, unlike his brothers who became morticians, was a Presbyterian minister. He served as a chaplain in World War I and as a consequence, became a pacifist.
While attending McCormick Seminary he met and married Ruth McAfee, daughter of Professor Cleland Boyd Brown. Brown later writes, "The theological burden of being a McAfee was a heavy one--almost as heavy as being a Presbyterian."
His family moved from Carthage to the Pittsburgh area, and then to Summit, New Jersey. His father became general secretary of the American Bible Society in New York, so the young Brown was not always in the role of minister's son. He learned to play the violin. His love for music would serve him well: later when he taught hymns at Union, playing the piano in class; his books often have a musical theme; and he took up the cello in 1980.
Brown attended Amherst College and graduated magna cum laude in 1943. During his senior year, he met Sydney Thomson, a Smith College student at a Christian Association meeting. She too was a Presbyterian and was born in China where her parents were missionaries. They married on June 21, 1944. Later in life, the two often taught together. Her focus was on the nature of work and its meaning. They had one daughter, Allison, and three sons, Peter, Mark and Tom.
His daughter Allison provided Brownie: An Autobiography of Robert Brown, which her father wrote in 1934, for the exhibit.. For more biographical information see Reflections Over the Long Haul: A Memoir, published in 2005.