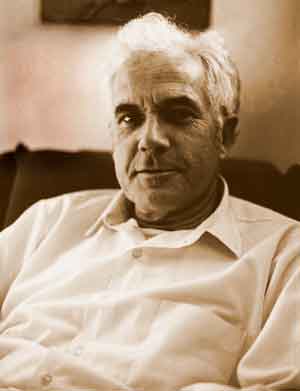 Nairobi
Assembly Hears Keynote Address on Jesus as Liberator, Unifier. Fifth Assembly of World Council of Churches, 27th November 1975
Nairobi (EPS) - "We should be encouraged rather than discouraged by the diversity of answers to the question 'Who is this Jesus?''', said Dr. Robert McAfee Brown, a professor of theology from California, in the major theological address of the Fifth Assembly of the World Council of Churches here.
Dr. Brown was speaking on the theme, "Who is this Jesus Christ who frees and unites?" He based his address on the question Jesus asked of his disciples in Matthew 16: "Who do people say that the Son of Man is?", and continued, "Clearly this Jesus cannot be confined by any formula, theological or otherwise. He breaks out of all the little boxes in which we try and imprison him."
Dr. Brown went on to say that Christians have an obligation to listen before they proclaim, to know what is being said by the Jew, the Hindu, the Marxist, the humanist, and to believe that "we can learn from them, rather than assuming that they must learn exclusively from us".
But Jesus Christ also addresses us, asking: ''Who do you say that I am?" In answering this question we are forced to examine who we are.
See full press release.
Who is this Jesus Christ Who Frees and Unites? Keynote address reprinted by Pacific School of Religion, December 1975. Lasting about 60 minutes, Brown delivered the first 15 minutes in English and the rest in Spanish. The printed copy below has the whole speech in English. We recently received a copy of the audio of the talk, courtesy of the World Council of Churches and the Instructional Resource Center, William Smith Morton Library, Union Presbyterian Seminary, Richmond, Virginia. Here is roughly the first minute of the speech:
Introduction (:43)
The talk concludes with: A new affirmation:
Certain affirmations have dominated past assemblies of the World Council of Churches. At the initial assembly at Amsterdam in 1948 the delegates affirmed: "We intend to stay together." At Evanston in 1954 they affirmed: We intend to grow together." I suggest to you an affirmation for Nairobi in 1975: "We intend to struggle together--not only to struggle honestly with one another who are here assembled, but also to begin a struggle together on behalf of all of God's children who are not here assembled, even (and most especially) the non-persons, the "very least of the sisters and brothers of Jesus Christ our Lord. (Matt. 25: 40)
See full article.